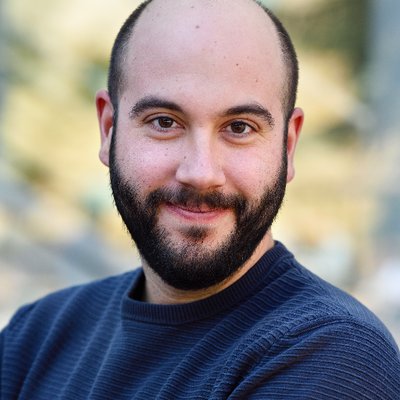 Update: Strarting February 2023, I will be dedicating my full time to the development of the next generation of Knowledge Construction and Serving platforms at Apple.
I am an Assistant Professor at the Department of Computer Science at ETH Zurich where I will lead the Structured Intelligence Systems Group (part of the Systems Group). I am also one of the leads in the Knowledge Platform team at Apple.
Previously, I was a Senior Manager at Apple leading the Knowledge Platform - Graph ML team. I was also an Assistant Professor at UW-Madison and a member of the Database Group. I've also had the pleasure to be a co-founder of Inductiv (acquired by Apple), a company developing AI for identifying and correcting errors in data.
I am always looking for good students! If interested in working on the topics below please reach out at theo.rekatsinas[at]inf.ethz.ch.
My lab focuses on the foundations of structured intelligence systems:
Software 2.0 for Data Quality: We are exploring the fundamental connections between data cleaning and machine learning. The HoloClean project introduced Machine Learning to the problem of data cleaning: We showed how to model data cleaning as statistical learning problem, how attention-based mechanisms and self-supervised learning can automate data cleaning and introduced multiple theoretical results on how to deal with noisy/dirty data. More recently we are exploring the synergies between data cleaning and machine learning deployments in the Picket project. This talk at the Stanford MLsys Seminar provides an overview.

Deep Learning over Billion-scale Structured Data: We are developing a system to make the use of deep learning models over billion-edge structured data easier, faster, and cheaper. We have started with the Marius project that focuses on a key bottleneck in the development of machine learning systems over large-scale graph data: data movement during training. Marius addresses this bottleneck with a novel data flow architecture that maximizes resource utilization of the entire memory hierarchy (including disk, CPU, and GPU memory). Marius is under active development and available as an open-source project. You can learn more about Marius from our recent OSDI`21 and MLOpsWorld talks.
News